Biological Crimped Grain Treatment
Ensile-Bio Crimp is a biological crimped grain treatment. Using the latest biological technology, Ensile-Bio Crimp is a proven solution to ensure efficient preservation for a stable, palatable and high-quality crimped grain at feed out.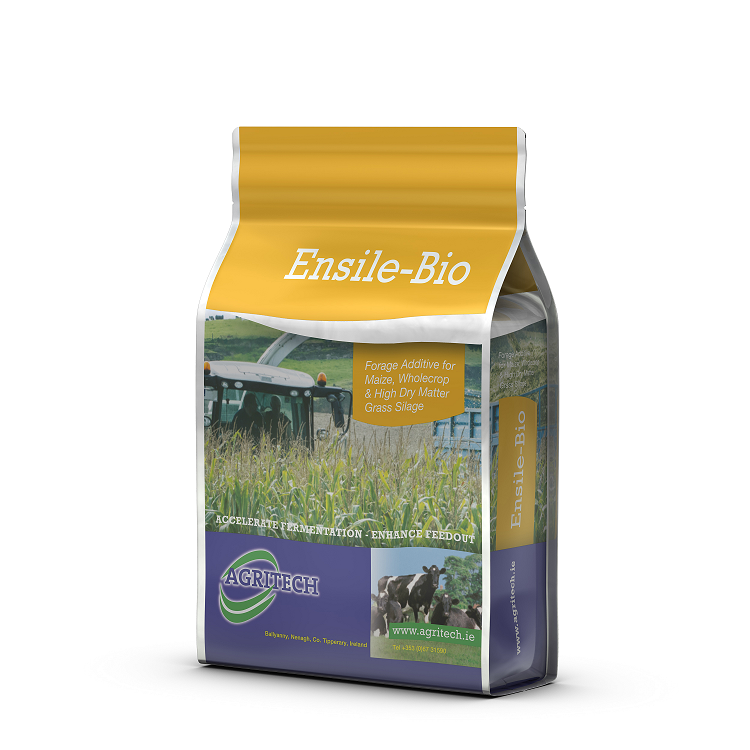 Features
One million bacteria Lactobacillus collinoides and Lactobacillus cellobiosus, per gram of grain.
Two elite strains of heterofermentative bacteria.
Enzyme complex to release nutrients.
Available as granular powder or sachet for liquid application.
Benefits of incorporating Ensile-Bio Crimp into your feeding strategy
Controls the entire fermentation
unlike acid preservation.
Improves fermentation, thereby
protecting protein quality.
Increases aerobic stability by up
to 5 days.
Increases palatability.
Leads to a 99% mould reduction.
For more information or to view our other grain treatment options, view our brochure 
To purchase Ensile-Bio Crimp, contact your local sales advisor.