We're putting together a series of Management Guidelines for advice on topics including Mineral Supplementation, Grass Management and Calving. The latest ones we've added to our website focus on Calf Management, Milk Replacer Feeding Guidelines and the technology behind our Vitalac range of Milk Replacers.
Successful calf rearing requires an understanding of the basic principles, as well as experience and good observation skills. At Agritech, we understand the challenges of the newborn calf and work with leaders in calf nutrition to bring an excellent range of calf milk replacers for the stable and efficient rearing of calves. The Vitalac range from Nukamel offers a well-balanced level of highly digestible fat and protein via carefully selected, high quality ingredients.
Milk Replacer is a consistent quality feed to meet the growth and development targets of the young calf. It reduces disease risk to the calf from antibiotics/mastitis milk, prevents disease transmission (Para-tuberculosis, Salmonella, Mycoplasma Bovis), ensures the calf gets probiotics, and the vitamins and minerals needed for maintaining healthy tissues, immune response and growth.
Table: Nutritional composition of Calf Milk Replacer vs Cow Milk (As % DM)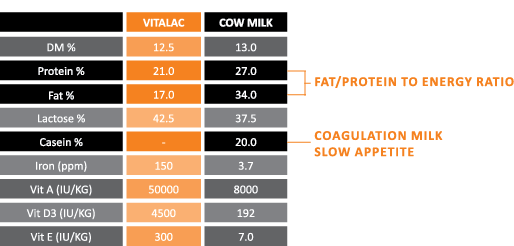 We've also come up with a Healthy Calf Checklist (0.4MB Download) to use when purchasing calves.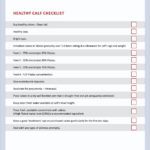 See our full list of Management Guidelines.
For more information about our products or to talk to us, contact our Head Office or your local Agritech Distributor.