The first 0-6 months in a calf's life is crucial. According to Teagasc research, although the first 6 months of life only equates to 8% of that animal's total life, it is responsible for 25% of its total growth in weight.
Sexual maturity in female replacement calves is also directly linked to weight of the animal rather than age. These two points are critical when we are talking about rearing calves. If calves don't reach their target weights in the first 15 months of life, studies have shown that in the first lactation they will produce up to 156 litres less than their potential, and therefore longevity within the herd is compromised.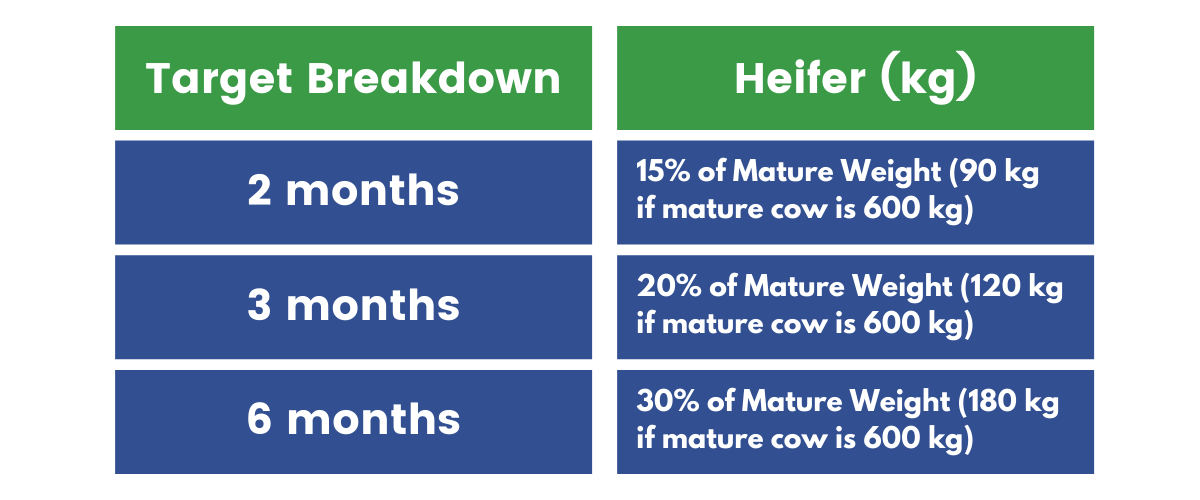 Choosing A Milk Replacer 
Selecting a high-quality milk replacer is vital in achieving these targets. When it comes to feeding milk replacer on farm, the three main benefits include:
Cost effectiveness relative to whole milk.
Reduced risk of disease transfer within the herd.
Consistency in the calf's diet.
Milk replacer must be derived from and contain a high level of dairy content. Dairy proteins are more easily digestible and available to the calf, compared to plant-based proteins/plant substitutes. Agritech's Vitalac Calf Milk Replacer Range offers a well-balanced level of highly digestible fat and protein, using carefully selected high quality dairy ingredients. These quality ingredients are further enhanced using advanced techniques such as Low Heat Spray Cooling Technology, meaning the ingredients do not suffer any denaturing during the manufacturing process.
Milk Replacer Feeding Guidelines 
Milk replacer should replicate the role of good quality whole milk, typically offered at 12.5% milk solids (Example: 125 g powder, mixed into 875ml clean warm water to make 1 litre of milk). Therefore, feeding a calf in a twice-a-day system at 6 litres/day would result in offering the calf 750 g of total powder/day.
When mixing, adhere to the milk replacer guidelines using fresh clean warm water and sterile mixing and feeding utensils. The optimal drinking temperature of the calf milk replacer is 39°C. To prepare the milk, dissolve the powder in two-thirds of the amount of water at 55-60°C and add the remaining water at room temperature until the optimum drinking temperature is
reached.
More Information
For more information on preparing for the upcoming calving period, contact your local Agritech Sales Advisor or view our calf rearing guide here.