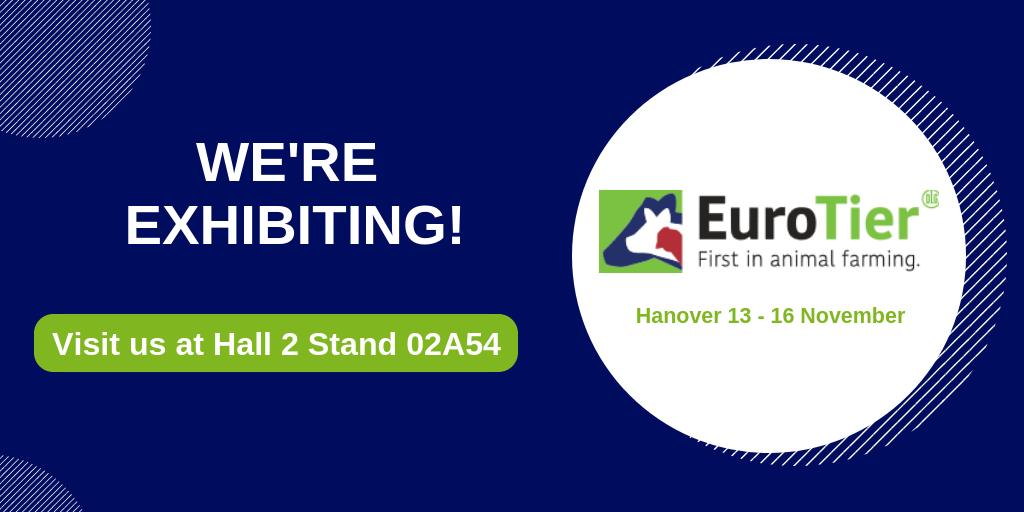 We are delighted to announce that we will be exhibiting at Eurotier 2018, which takes place on November 13th to 16th in Hanover, Germany.
EuroTier, the world's leading trade fair for animal production, provides a comprehensive overview of innovative technology, services and genetics for modern animal husbandry. It will further focus on farm inputs especially for livestock farmers.
Attracting 2,360 exhibitors and approximately 156,000 visitors (30,000 from abroad and more than 100 countries), EuroTier plays a leading role both as a trade fair and innovations showroom. This is a great platform for the Agritech team, as we continue to grow and progress internationally. We have built up strong relationships with our overseas partners and we currently operate in 23 different countries worldwide.
Products from Agritech that will be on display at EuroTier 2018 will include Rumate, Optimate, Vitameg, Sanitise and many more. We will be exhibiting in Hall 2 Stand 02A54, so be sure to drop by to view our latest product range or to simply chat to our team of experts!
If that's not enough, we are also one of Enterprise Ireland's many exhibiting clients who will receive a visit from Minister Pat Breen, Irish Minister of State for Trade, Employment, Business, EU Digital Single Market and Data and Irish Ambassador to Germany, H.E. Michael Collins.
Looking forward to welcoming you all.