Successful calf rearing requires an understanding of the basic principles, as well as experience and good observation skills. Profitable calf rearing needs to be centred on providing the right environment and nutrition for animals to reach set growth and development targets, ultimately with heifer replacements calving down at 24 months. For the beef herd, the aim is to maximise live-weight gain so as to shorten the fattening period.
Rumen development of the calf is a fundamental part of the long term production and profitability of that animal within the herd. It is essential that the calf is provided with the right balance of nutrients for growth and development while also supporting a strong immune system.
Healthy Calves – Optimum Growth
Calf management starts at the very earliest stage as development of a healthy rumen is fundamental to the future performance of the animal.
Feeding colostrum is the first crucial step in calf development as the antibodies present are more likely to fight health threats. When it comes to feeding always adhere to the Triple "A" rule for giving high quality colostrum:
1) As soon as possible
2) As much as possible
3) As often as possible
Recommended husbandry for purchased calves
When purchasing calves, it is recommended to follow a number of guidelines. Agritech have come up with a Healthy Calf Checklist (0.4MB) to use.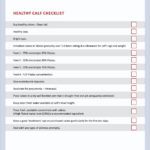 Recommended further reading
Calf Rearing Guide: Practical and easy to use. S.J. Charlton. Published by Context.
For more information, browse our Vitalac Calf Milk Replacer page or download the Agritech-Milk-Replacer-Brochure (2.5MB).
To buy our Vitalac Calf Milk Replacer, contact your local distributor.