In addition to our national brands, Agritech export world class animal nutrition solutions to Europe, Asia and Australia. We have built up strong relationships with our overseas partners and we currently operate in 23 different countries worldwide.
Products available to our international customers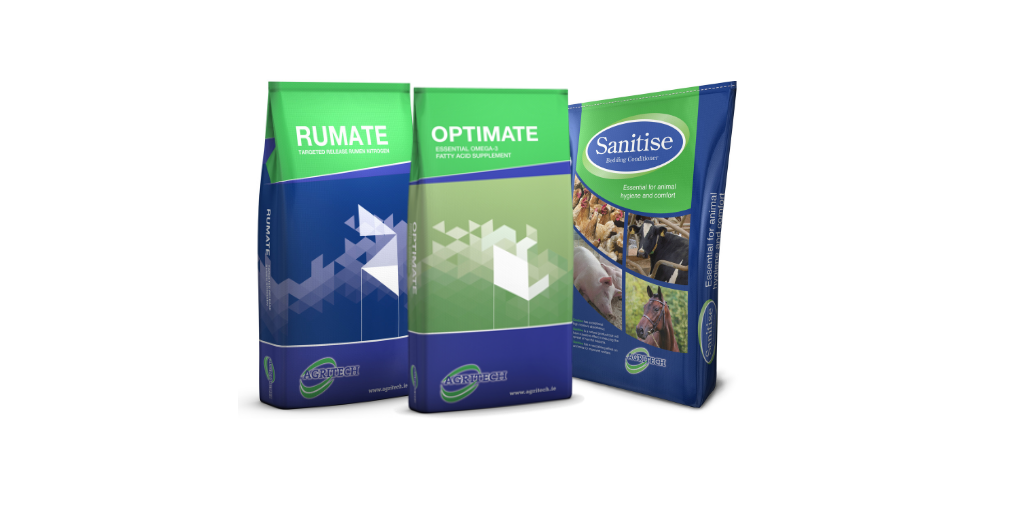 Rumate
Targeted release rumen nitrogen for dairy and beef animals.
Optimate
Omega-3 fatty acid supplement. Rumen protected with added vitamins.
Agromega
Essential omega fatty acids for pigs.
Phased release rumen buffer for dairy and beef animals.
Vitameg
Feeding supplement with omega-3 for young stock.
Sanitise Bedding Conditioner
Bedding conditioning solution to promote a dry hygienic environment for all livestock.
Salomega
Essential omega-3 from salmon oil which has been developed for poultry.
For International enquiries (outside of Ireland) contact:
Stephen Hennessy, Export Manager
Tel: +353 (0) 87 0915914
Email:  stephenhennessy@agritech.ie